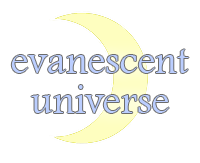 Welcome to Evanescent Universe! We are a new Sailor Moon roleplay taking place two generations after the end of the series. The year is 2047 and technology has had an increase and the Senshi have only grown stronger through the generations. Don't celebrate yet, however. While the Senshi grow stronger, so do the villains.
Some Senshi are descendants of the original, while others are newly found. And what's this? There's also Ouji Senshi! Yes, male Senshi to fight alongside the female Senshi! How will this effect the fighting styles and ways of the original? Will things work for the better or for the worst? That's up to you to decide!
Season
SPRING summer fall winter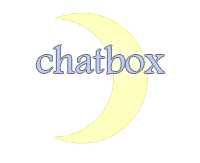 RULES
One: No Spamming or flooding.
Two: No Advertising. Links in names are okay.
Three: Keep conversations PG-13 appropriate!
Four: Do not flame or harass other members or guests.
Five: No Impersonations of other members or people. We can and will ban you from the chatterbox immediately without warning.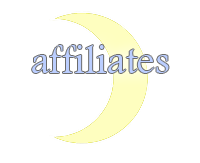 Static Affiliates

Click the buttons to see our Affiliation Rules!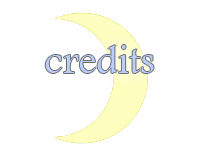 Site and ideas to Takara

Skin and logo and all other images to Takara and Shiori.

All characters, ideas, and plots, copyright to their respective owners.

Keeping Evanescent Universe alive since 21 May 2009!



5.28.2009
Well, a lot has gone on within the forum, especially our GRAND OPENING! Hooray! Tell your friends and lets see how rolling we can get this forum going! I have high hopes for this forum and I hope we can keep it alive for years to come! - Takara -




5.28.2009
Well, considering it's our Grand Opening, there isn't anything currently IC Worthy to be spoken of. Help us to change that! Join and Roleplay and let's have a merry old time! - Takara -
Member of the Month Coming Soon!

Roleplayer of the Month Coming Soon!

Couple of the Month Coming Soon!

Quote of the Month Coming Soon!


Evanescent Universe :: Home

Forum Name
Topics
Posts
Last Post
General
Forum Rules and Regulations


Any and all forum rules, regulations, guidelines and the like will be posted here. Please read through ALL of them before creating any characters, making any posts or posting in any of the roleplays.


Moderators: Sway, mothralover
2
2
on May 28, 2009, 3:56pm
by Sway
in Setting
Character Creation


After reading the Forum Rules and Regulations, please use the Character Template provided inside to create your character. Your character must be posted in a new thread in THIS board and approved before you may roleplay or post anywhere with him/her.


Moderators: Sway, mothralover
2
2
on Jul 27, 2009, 11:08pm
by braven
in Miki Furukawa
Approved Characters


Any characters that have been approved by an Admin or one of the staff will be moved here. All threads moved here will be locked and you will not be able to edit your character unless you have proper authorization from an Admin.


Moderators: Sway, mothralover
2
6
on Jun 10, 2009, 1:23am
by mothralover
in Kazuki Tenoh
Staff Area


Here is where the staff will make all of their staffy like decisions and have all of their staffy like meetings and discussions.

Password Protected


Moderators: Sway, mothralover
1
7
Nuances of the Forum
Forum Updates and Events


With every aspect of every forum going through changes every once and a while, it's always nice to know what's new or what to expect when a change occurs. Here is where any forum updates or forum events will be posted and held.


Moderators: Sway, mothralover
0
0
Absentee Board


We all go through points where life grabs us by the wrists and drags us away from our online kingdom, so here is a place for you to post any absences that life throws your way. In order to keep up with active members and keep track of members who have events in life dragging them away, this board creates an easier way for the staff and administrators of the forum to keep track of members and what's going on.


Moderators: Sway, mothralover
0
0
General Board (1 sub-board)


This is where all members can talk and discuss any various items they wish to bring up, forum related or otherwise.


Moderators: Sway, mothralover
1
3
on Jun 7, 2009, 12:41am
by Sway
in Okay, People!
Artistic Expression


Aside from roleplaying, many of us have other artistic talents, from digital and graphical art, traditional art such as paintings and drawings, literary art such as poetry and stories, all of which you are more than welcome to post and display in this board in order to show your work off or request constructive feedback.


Moderators: Sway, mothralover
1
1
Affiliates and Advertisements (2 sub-boards)


Want to affiliate with us? Have an advertisement that you'd like to post on our forum? Make sure you remember to read our rules for both Affiliation and Advertisements before posting!


Moderators: Sway, mothralover
25
29
on Dec 12, 2010, 7:05pm
by Stardust
in STARDUST
Info Center
Forum Statistics

0 Members, 1 Guest. Most users online was 13, Sept 6, 2012, 7:54pm


| | |
| --- | --- |
| Active Users In The Past 24 Hours | |
Login
Login with your social network or forum account: